About Us
We are Clifford Township Area
Our society's motto is the little organization that does big things.
Clifford township's bicentennial celebration  in 2005 resulted in the formation  of our Historical Society. Since that time,  fantastic community support has  made it possible for our small organization to renovated the Hoover  one room school, create a Museum of Local History and  build an  Agricultural Museum.
Our most ambitious project has been the renovation of the Yarns Cider Mill,  which is now nearing  completion and  will  press apples through the original 1894 Boomer & Boschert  Screw Press inside the totally rebuild mill. But our most rewarding and just plan fun project has been the  Clifford Children's Garden, It is located adjacent to the 38 acre Clifford Community Park  and offers a one acre enclosed area for all ages to enjoy educational signage of our local history while  children grow their imaginations and hopefully learn to love history by playing in the different sections of the Garden based in the past.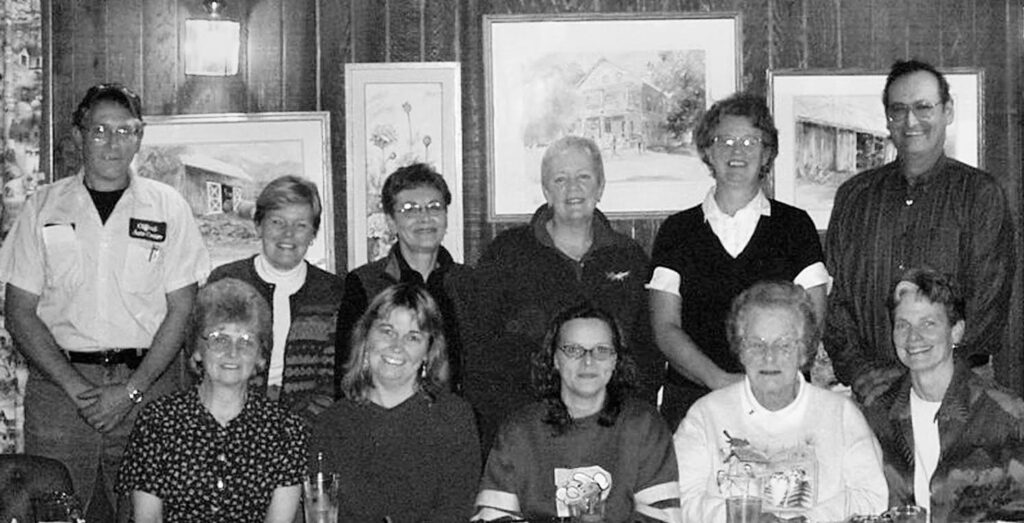 CLIFFORD BIRTHDAY — Initial meeting of Clifford Area folks who were interested in the Bicentennial Celebration and the preservation of our local history. Back row: Jerry Verboys, Jo Ann Hall, Norma Genevich, Debbie Kutch, Sandy and Mark Wilmot. Front row: Patty Peltz, Sandy Mowry, Kim Bostjancic, Irene Harris, Sally Fischbeck.